MOVING MACON-BIBB
FORWARD
Mayor-Elect Lester Miller
I'm honored to be the Mayor-elect of Macon-Bibb County and look forward to serving my hometown as our next Mayor. From the moment I launched my campaign over two years ago, I presented a positive vision for the future of our community. It's now time to begin to build that future. Macon-Bibb is a special place, with the best people on Earth. I'm proud of the team we've put together to execute an effective and efficient transition that will move Macon-Bibb forward.

Meet the Mayoral Transition Team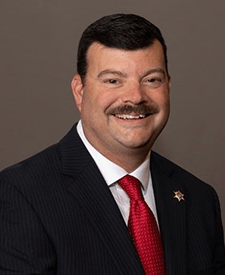 Captain, Bibb County Sheriff's Office
Michael Bittick is a law enforcement professional who currently serves the Macon-Bibb County Sheriff's Office in the role of Captain. A dedicated public servant, Mr. Bittick is also a Senior Vice President of the Georgia Chapter of the Police Benevolent Association, representing the Middle Georgia area. In addition to his long record of public service to the Middle Georgia area, Mr. Bittick holds a Bachelor's Degree in Public Service from Middle Georgia State University.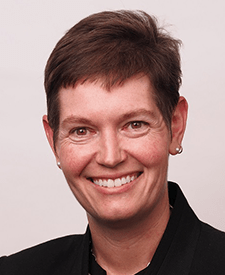 Vice President of Public Affairs and Consumer Advocacy, Navicent Health
With over 30 years of marketing experience, Cynthia Costello Busbee is the Vice President of Public Affairs and Consumer Advocacy at Navicent Health. Busbee is responsible for connecting patients, families and caregivers to high quality health and wellness services. Since 2003, Cyndey has directed the marketing strategy, design and placement of the branding, public relations and community partnership plans used to promote the Navicent Health system of care and its healthcare services. Committed to public education advocacy, Busbee also served as the Co-Chair of the successful 2019 Bibb County Board of Education ESPLOST.
Jim Crisp started his Middle Georgia career as the Artistic Director of the Macon Little Theatre, a role he served in until 1986. He then served as the founding Artistic Director of Theatre Macon, which became the leading theatre company in Middle Georgia and was rated as one of the top three small theatres in Georgia by the Georgia Council of the Arts. Jim retired from Theatre Macon in 2018 after more than 32 years. There, Jim directed more than 300 successful productions. During his career, Crisp served on the Theatre Advisory Panel of the Georgia Council for the Arts, the boards of Midsummer Macon, the Convention and Visitors Bureau, the Macon Rotary Club, Macon Film Festival and Middle Georgia Opera Guild.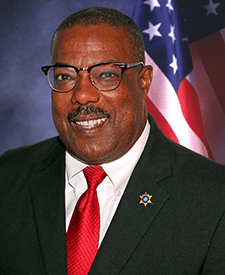 Colonel of Special Operations, Bibb County Sheriff's Office
Colonel Henderson Carswell is a veteran, lifelong resident of Macon and graduate of Southwest High School. Carswell entered the law enforcement profession in 1981 when he began his career with the Macon Police Department, where he rose from the rank of police officer to detective. In 2006, Carswell was appointed Deputy Chief, and later interim police chief, of the Macon Police Department. Upon consolidation of the City of Macon and Bibb County Governments, the Macon Police Department became part of the Bibb County Sheriff's Office, and he was named Colonel of Special Operations by Sheriff David Davis. He continues to serve in that role today.
Director of Development, Southern Center for Choice Theory
Andrea Cooke currently serves as the Director of Development at the Southern Center for Choice Theory, a small counseling agency that works with vulnerable populations. Andrea is an advocate for families negatively impacted by the criminal justice system and is dedicated to eliminating period poverty for women and girls in the state of Georgia. She is currently a student in Leadership Macon, and she was recently named to Macon Magazines "Top 5 Under 40." She recently started a non-profit called CQUL to help eliminate the barriers to effective mental health care.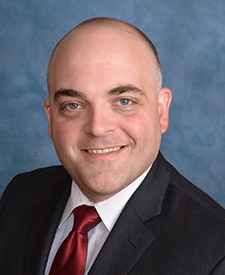 Vice-Chairman, Georgia State Board of Education
Jason E. Downey is the vice-chairman of the Georgia State Board of Education. He was appointed by Governor Brian Kemp as the 8th Congressional District's member of the State Board in April 2019 and previously served on the Macon-Bibb County Board of Education from 2013 to 2017 where he held the positions of vice-chairman, treasurer and legislative liaison. Downey graduated in 2000 from Marshall University in West Virginia with a Bachelor of Arts in Communication Studies, and in 2003 from Mercer University Walter F. George School of Law with his J.D. He currently practices law as in-house counsel for Allstate Insurance Company.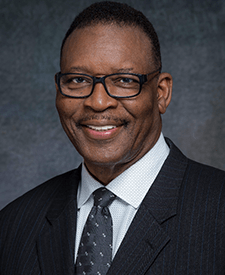 Community Leader and Activist
Henry C. Ficklin is a highly awarded retired educator with a Ph.D. from Mercer University and serves as the pastor of a local Baptist church. His career in education includes administration, Director of Law Academy, teaching, coaching, mentoring and a fellowship at Harvard University. During his leadership of a civil rights organization, he was encouraged to be a part of the change he wanted to see, so, he ran for and was elected to Macon City Council for eight consecutive terms. On Council, he was immediately put into a leadership role and eventually became the Chairman of the powerful Appropriations Committee for 12 years.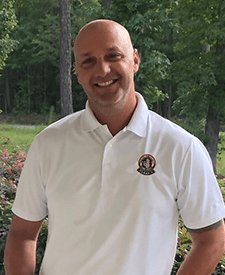 Vice President, Macon-Bibb Firefighters Association
Born and raised in Macon, Lt. Garin Flanders has worked with the Macon-Bibb County Fire Department since 2005. Lt. Flanders obtained an Associate of Business from Georgia College and State University, as well as an Associate of Fire Science and a Bachelor of Science in Public Safety Administration from Keiser University. In addition, Flanders completed the EMT Certification Program at Central Georgia Technical College. Active in the community, Flanders has received a number of awards and accolades, including the 2011 Ocmulgee National Monument Service Award and was recognized as the 2013 and 2018 Firefighter of the Year.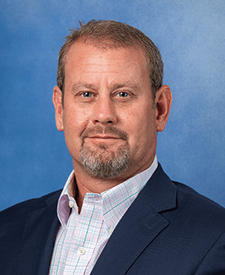 Board Chairman, Macon-Bibb County Industrial Authority
Robert (Robby) Fountain, Jr. was born and raised in Macon, graduated from Southeast High School and attended Georgia College and State University. He then joined the Macon-Bibb County Fire Department serving the community for nearly 8 years. During his time at the fire department, he formed Fountain Enterprises, LLC, a real estate development and property management company. In 2006, Robby was appointed to the Board of the Macon-Bibb County Industrial Authority and has served on that Board in the capacity of vice chairman, and currently as chairman. He also sits on the Board of the Greater Macon Chamber of Commerce and the Macon Economic Development Commission.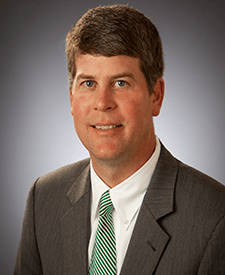 Attorney, Spivey, Pope, Green, and Greer, LLC
George Greer has 19 years of experience as an attorney in the Middle Georgia area, primarily practicing in commercial real estate and land use. Greer founded the firm of Spivey, Pope, Green, and Greer in 2011. George has served in numerous leadership positions in the Middle Georgia community including as Chairman of the Greater Macon Chamber of Commerce in 2016-2017 and Chairman of the Macon Economic Development Commission in 2018. Greer also has a long-standing working relationship assisting the Industrial Authority of Macon-Bibb County and the Office of the Mayor of Macon-Bibb on special projects involving economic development.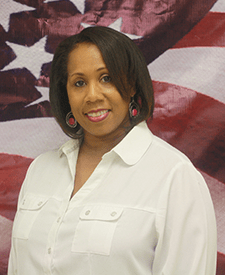 Administrative Support Operations Director, Macon-Bibb County Fire Department
Lisa Holmes-Hughes is a lifelong resident of Bibb County where she attended the public school system and is a proud graduate of Northeast High School. She later received an Associate of Science Degree in Business Administration from Georgia College and State. With over 30 years of administrative/clerical experience, Lisa has built her reputation centered around excellent relationships with her colleagues, continuous professional development and an ever-present commitment to a job well done in all tasks.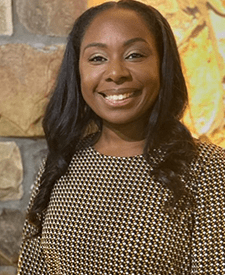 Executive Director, Macon-Bibb County Community Enhancement Authority
Tedra Huston is a native of Baton Rouge, La. who came to Macon by way of Mercer University where she earned both her Bachelor of Arts Degree in 2003 and her Juris Doctorate from Mercer Law School in 2009. Huston is the Executive Director of The Macon-Bibb County Community Enhancement Authority and Board Member/Outreach Chair for The Mosaic Development. In these roles, she coordinates local employment and economic development, and assists in the elimination of blight and poverty. She also oversees the mitigation deal with GADOT and management of The Little Richard House Resource Center as well as Jefferson Long and Linear Parks in Historic Pleasant Hill.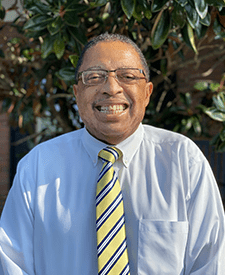 Coroner, Macon-Bibb County
As a lifelong Maconite, Leon Jones has made it his personal and professional mission to serve the people of Macon-Bibb and surrounding counties. Leon graduated from Southwest High School in 1972 and went on to have a lengthy and impressive 32-year career as an emergency medical technician. After his time as an EMT, Jones became Deputy Coroner for Macon-Bibb County, where he served for 14 years. In 2004, Jones was elected as Chief Coroner, making him the first African-American Coroner elected in the history of Macon-Bibb County.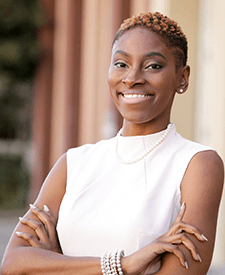 Executive Director, Griffith Family Foundation
Tonja Khabir is the Executive Director of the Griffith Family Foundation, where she has orchestrated the design and implementation of a social justice framework for community-centered grant-making in Central Georgia. Khabir focuses on developing relationships, resources and capacity for grassroots organizations and leaders in Central Georgia to enhance community impact and drive sustainable change. As an advocate for equity and social justice, Khabir worked with teams to establish the Central Georgia Empowerment Fund, a Black giving circle promoting inclusion of Black leadership in philanthropy, as well as the Black Business Support Fund to support black businesses disproportionately impacted by COVID-19.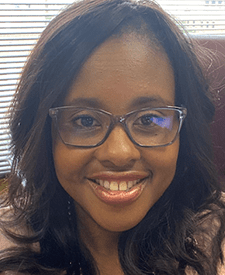 Assistant Superintendent of Teaching and Learning, Bibb County School District
Dr. Tanzy Kilcrease is an educator with more than 25 years of experience. She began her career as a middle school teacher then moved into leadership positions, becoming an assistant principal and serving as a principal at the elementary, middle and high school levels. Under her leadership as Assistant Superintendent of Teaching and Learning, her team has established expectations for curriculum, instruction and assessment to provide consistency in practice across the district. In 2019, Kilcrease was named as one of the two national finalists for the AASA School Superintendents Association's Women in School Leadership Award.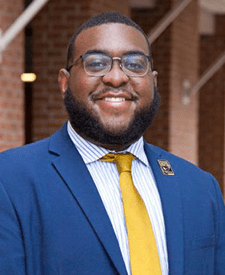 Program Officer, Community Foundation of Central Georgia
Darius Maynard, a native of Macon-Bibb County and graduate of Westside High School, returned home after graduation from the University of West Georgia and began working at the Community Foundation of Central Georgia. Maynard manages competitive grant programs and processes weekly grant recommendations from the foundation's donors. Darius has been active in the community and local organizations from a very early age and has served in various leadership roles. Currently, he sits on the Board of Communities in Schools of Central Georgia, Macon Arts Alliance, Middle Georgia Regional Commission and Unity-N-Community, Inc.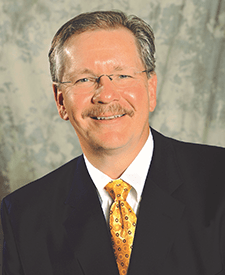 President and CEO, United Way of Central Georgia
George McCanless joined the United Way of Central Georgia (UWCG) in January of 2013 as President & CEO. This followed his career in the newspaper industry, holding senior management positions at newspapers in South Carolina, Connecticut, New York and North Carolina, before becoming President & Publisher of The Macon Telegraph in 2008. McCanless currently serves Chair of the United Ways of Georgia State Association, as a Board Member for GCAPP (Georgia Campaign for Adolescent Power & Potential), as Board Chair for the Grand Opera House, as a Board Member of the Museum of Aviation, and serves on the Steering and Implementation Committee for One Macon 2.0.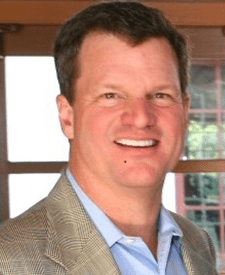 Chairman, SCORE Middle Georgia
Matthew McKenna is a Macon native who attended Mount de Sales Academy, then went through engineering school at Georgia Tech. He worked in Atlanta for a software company for a few years then earned his MBA from the Harvard Business School. He spent 30 years as a strategy consultant for major companies, working in multiple industries in the U.S. and abroad. Matt held several leadership positions in his firm over the years, most recently as the managing partner of the Houston (Texas) office. He retired back to Middle Georgia and volunteers with several non-profits, becoming the Chairman of SCORE Middle Georgia in 2017.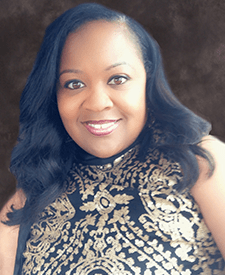 Dr. Cassandra Miller-Washington
Executive Director of Career, Technical and Agricultural Education, Bibb County School District
Dr. Cassandra Miller-Washington began her K-12 educational journey in 1999 and has been involved in the Bibb County School District's Career, Technical and Agricultural Education (CTAE) program for 18 years. During her teaching career, she was named Teacher of the Year for Northeast Health Science Magnet High School and a Georgia TAPP Ambassador by the Georgia Professional Standards Commission. She is a graduate of the Bibb County Teacher-Leader and Administrator Leadership Academies. Under her leadership, the current Bibb County CTAE graduation rate is 96%.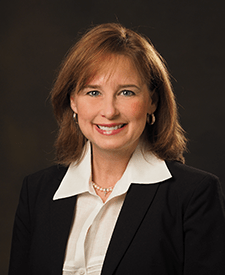 Market Director for Public Relations and Communications, HCA Healthcare
Robin Parker has been a healthcare marketing and business development leader for more than 33 years. Parker has worked with HCA since 2000 and recently became the Middle Georgia Market Director for Public Relations and Communications in 2018. Prior to that, she served as Vice President of Marketing for Coliseum Health System in Macon. Parker has served on several boards, including the Alzheimer's Association and The Junior League of Macon. She currently serves on the Idle Hour Country Club Membership Committee and is Coliseum Health System's United Way Campaign Chair.
Katie Powers is a fifth-generation Maconite and graduate of Central High School. After earning a degree in Middle Grades Education from the University of Georgia, Powers has volunteered her time with several local non-profit organizations and currently serves on the Boards of Appleton Episcopal Ministries, Macon Arts Alliance, Historic Ingleside Neighborhood Association and the Vestry of Christ Episcopal Church. She recently served on the Advisory Board of the Macon 30 Day Fund, which was created by local business leaders to provide emergency financial support to small businesses in Macon-Bibb due to hardships caused by the COVID-19 pandemic.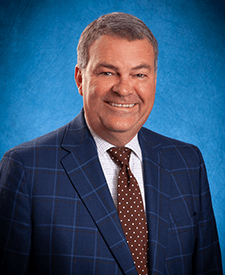 Executive Director and President, Macon Water Authority
Tony Rojas has more than 33 years of experience in local government and public utility management. Prior to joining the Macon Water Authority, Rojas served as City Manager for the Georgia cities of Moultrie, Vidalia and Hawkinsville. Tony is a past President of the Georgia Association of Water Professionals and the Georgia Section of the Water Environment Federation. He has served on the State Board of Examiners for Certification of Water and Wastewater Treatment Plant Operators and Laboratory Analysts, is a member of the Middle Ocmulgee Regional Planning Council and serves on the boards of numerous community service organizations in Macon-Bibb County.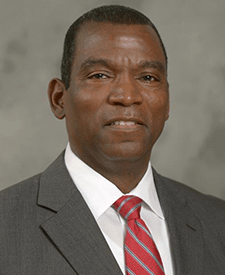 Retired Business Executive and Community Leader
Ron Shipman is a retired business executive from the largest electric utility in Georgia. With over 35-years of electric utility experience, Ron has served in multiple leadership roles from nuclear chemistry, legislative affairs, area and distribution management, customer service, environmental and external affairs. A former Chair of the Greater Macon Chamber of Commerce, Ron is active in the Macon-Bibb community and serves as a member of the Board of Directors for Navicent Health and a member of the Macon Rotary Club. He has also served as a member of the Board of Directors of NewTown Macon and the 21st Century Partnership.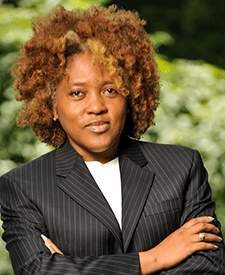 Social Entrepreneur and Community Leader
Charise Stephens was born in Macon, Ga. and educated in its public schools all the way through high school. A mother to two adult children, Stephens has more than 25 years of project management experience in the for-profit sector and 14 years in the non-profit sector. Her portfolio includes a gamut of projects ranging from the U.S. Department of Energy Clean Cities program to award-winning U Create Macon. Stephens has made it her life's purpose to implement environmental and youth development programs to lift up and bring together the Macon community.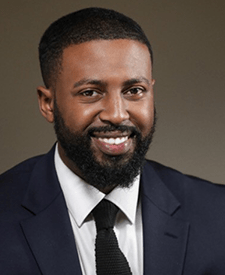 Transit Planner, Macon-Bibb County Transit Authority
Weston Stroud is a Macon native, where he attended Saint Peter Claver Elementary School and graduated from Mount de Sales Academy. Stroud has worked in various local agencies from Macon-Bibb Planning and Zoning to the Macon-Bibb County Transit Authority, where he currently serves as a transit planner. Stroud is a part of the 2020 Middle Georgia Regional Leadership Champions Program. He serves as the Vice President on the Board of Bike Walk Macon and is a Board Member for the Douglass Theater. He also serves as a Board Member for the Macon Area Habitat for Humanity, a member of the OneMacon Steering Committee and the Middle Georgia Clean Air Coalition.
Gigi Weaver is the founder of Macon Vegans, an organization that supports plant-based vegans and reaches out to those interested in learning more about veganism, in Macon and surrounding areas. She's organizer of a local chapter of the SAVE Movement, an international, non-profit, animal rights organization. Gigi will be helping to raise awareness in our community about the importance of veganism to animals, the environment and our health with her local Health Save chapter. Gigi has been vegan for more than two decades and is the mother of two vegan children, which is where she gets the material for the Spanish language vegan lifestyle segment that she hosted, Estilo Vegano on NotiVisión Georgia and the new independently produced bilingual series coming out in Winter 2021. She is also a certified Master Naturalist and an AFPA certified plant-based nutritionist.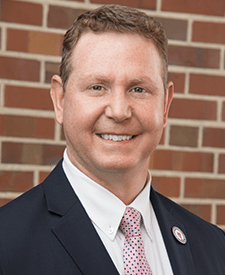 President and CEO, Visit Macon
Gary Wheat has been President and CEO at Visit Macon since January of 2017. Wheat has more than 21 years of experience in the tourism industry with 16 years of experience at the CEO level. In his three years at Visit Macon, the destination has posted record tax collections, the designation of Ocmulgee Mounds as a National Historical Park and renovations to the Wilson Convention Center. Visit Macon also launched the Macon Music Trail and was instrumental in the new downtown wayfinding initiative. In addition, Visit Macon took over operations of Film Macon and worked with seven major productions in 2019.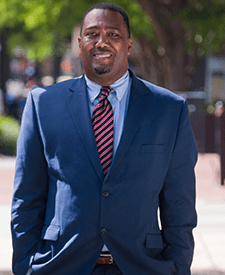 Local Business Leader and Community Activist
Marc Whitfield was born and raised in Macon with roots in both Pleasant Hill and Unionville. A graduate of Southwest High School in 1982, Whitfield wrote the initial Workforce Development Program and co-created the initial Police Activity League Program (PAL) for the city of Macon. Marc has served on numerous boards in Macon-Bibb, including the First Choice Primary Care Board, the Workforce Development Board, and Youth Council. Mr. Whitfield also served on the Board of the Police Activity League Program (PAL) from its genesis, as well as the Middle Georgia Counseling Center, which focused on financial literacy and first-time home buyers.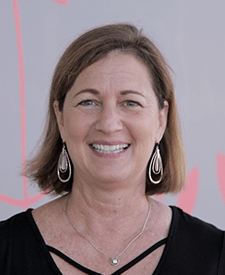 Executive Director, Macon Arts Alliance
Julie Wilkerson started her career in non-profit management at Macon Volunteer Clinic where she was the organization's first development director. She has also served as Executive Director of Capitol Theatre, Inc., Development Director at Ronald McDonald House Charities of Central Georgia and is currently Executive Director of Macon Arts Alliance. In 2019 Julie co-chaired the Steering Committee for the 2020 Cultural Plan for Macon and, as Executive Director of Macon Arts Alliance, is charged with leading the implementation of the plan over the next five years. She currently serves on the OneMacon Implementation Committee as Co-Chair of the Arts and Cultural Tourism Working Group and is Vice-President of Georgians For the Arts, a 501(c)(4) organization devoted to advocating for arts funding and arts-friendly legislation in Georgia.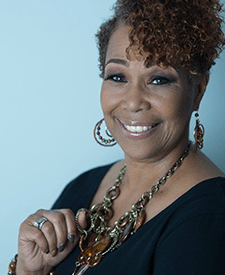 Director, Houston and Macon Judicial Circuit's Alternative Dispute Resolution Program
Brenda Sutton Williams is a Georgia registered mediator and the Director of the Houston and Macon Judicial Circuits Alternative Dispute Resolution Program. A graduate of Leadership Ware, Blackshear, Macon and the Southeast Georgia Leadership Academy, Williams has served as a leadership advisor for Leadership Macon and continues to provide support to the program. She has been a community advocate for civic engagement, voter participation, diversity, inclusion and civil rights. Williams is also the co-founder of "Let the Ancestor Speak," a genealogical research organization that helps individuals discover their roots.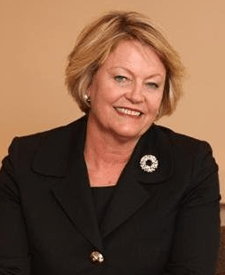 President & CEO, Greater Macon Chamber of Commerce
Yvonne Williams has served as the CEO of the Greater Macon Chamber of Commerce since August 2018. A certified Chamber of Commerce executive with over 25 years of experience in community and economic development, Yvonne has been recognized as one of the top 100 and most notable Georgians in numerous issues of Georgia Trend magazine. Williams presently serves on boards in Macon including WorkSource, Hutchins Career Academy, Newtown and Visit Macon. She also serves on the COVID Recovery and Resilience Task Force for the Georgia Chamber of Commerce.